Property for sale in Italy: What's important to know
If you want to sell a property in Italy, you must comply with a number of legal requirements. Furthermore, language barriers and two different legal systems can make transactions in Italy rather complicated. We, as a long term real estate agents for properties in Italy, offer you our professional expertise and experience in selling your house or apartment.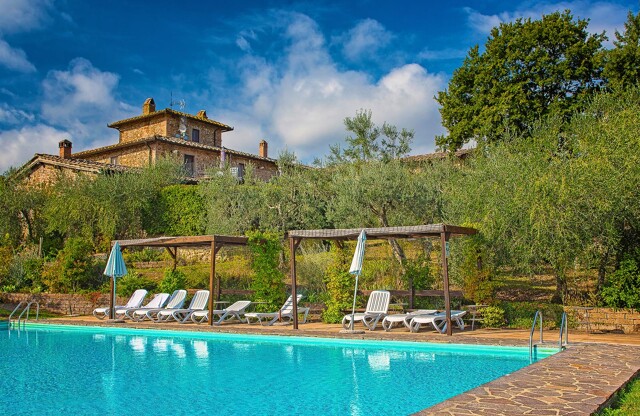 The right price for a fast sales process
The appropriate selling price is crucial for a speedy sales process and requires a qualified valuation of your property. We maintain good contacts with Italian experts who assess your property directly on site and, if necessary, they can also help and advise you to carry out minor renovation work, which will have a direct impact on the value of your property. Furthermore, we will find the appropriate craftsmen for you – and monitor their renovation work.
We put your estate in the limelight
Due to appealing and professional photos of your property as well as a precise description of the object, location and equipment, you will arouse lasting interest in your property. We take care of an adequate staging of your property – before we publish it on our portal. Furthermore, you will benefit from our extensive customer file, which we acquired over the years and may already contain prospective buyers looking for a property like yours.
We take care of all necessary documents
The Italian law is very formal and requires a number of documents and papers to be presented before signing the preliminary contract. These include, for instance, an extract from the Italian property register, proof of existence as described and proof of compliance with local building and planning regulations, as well as a confirmation that all taxes have been paid correctly or a guarantee that the property and land are free of encumbrances. We procure and apply for all these documents for you directly with the involved experts or the responsible offices and authorities on the spot.
Careful examination of interest provides security
In order to assure that your potential buyer has sufficient creditworthiness to pay the asking price it is advisable to check the solvency of prospective buyers in advance. We will be happy to carry out this check for you even if Italian law protects you as the owner through the instrument of the pre-contract – you may keep the deposit paid by the buyer if the conditions of the contract are not fulfilled.