Why Living in Italy?
The list of attributes, smells, tastes, places and things one associates with Italy is long. However, the tenor is an ever positive, life-affirming Italian attitude – la dolce vita!
In ancient times, the capital Rome made up the center of the Roman Empire. In every corner, every house, every wall built within the country one could see and also feel the country's glorious history. The European flair of ingenious, sophisticated culture is noticeable in every little detail and mixes with the smell of coffee coming from numerous pavement cafés and the ease of existence which is widely celebrated in Italy.
Italy: More than only a good holiday destination
There are countless reasons for why Italy is more than only a good holiday destination. Your dreams of a country cottage, a house in a historic center, a luxurious villa or your own business in this wonderful region can now become true. The right investment ensures your own well-being but is also a solid capital asset and retirement arrangement.
Who would not love to be surrounded by Italian stone pine-trees day in, day out, sampling wine in the mild climate or drinking a cup of coffee on your patio while enjoying life to its fullest?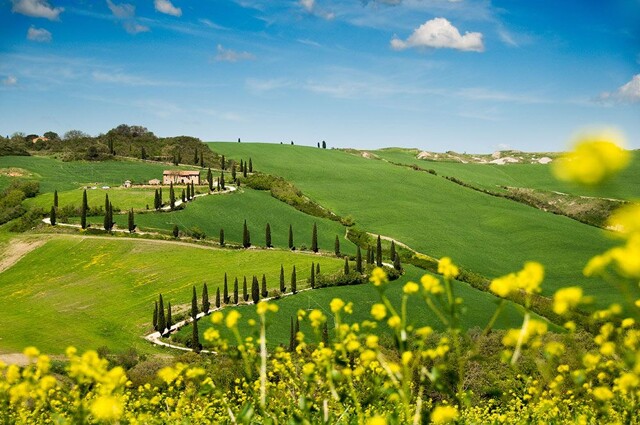 Invest in something that's worth it
So why not invest in something that's worth it? From cheap rural properties or suburban estates to extravagant villas with ocean view or self-made dream houses with pool – the choices and opportunities in all price ranges are much differentiated. If you're aiming at starting up your own business before settling down in your well-earned country cottage
La Vita e bella
Italy is the right place to be. Bed and Breakfasts or restaurants, for instance, where dreamlike landscapes make your work more bearable and are just as lucrative as rental incomes from estate properties which might serve the purpose to acquit your loans.
Italy is not one of the countries with the greatest life expectancy for no reason. La Vita e bella. If you attach importance to stable values as well as high qualities of life you surely hit the bullseye with estates in Italy.