Agritourism, hotels and B&Bs: When you become a host yourself
The demand for authentic holidays in the countryside, relaxation and recreation beyond hectic activity has been growing continuously in Italy for years. Foreign tourists have brought great success to the concept of the agriturismo – launched by the Italian government just over 30 years ago. Would you like to open a small hotel or a Bed & Breakfast? We will help you find the property that is particularly suitable for you.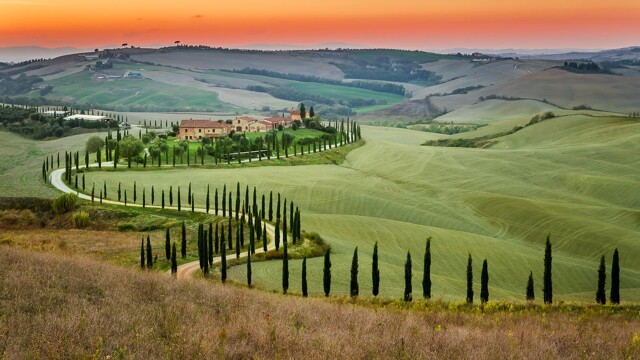 Agriturismo: holidays between vineyard and olive groves
The term 'Agriturismo' is a combination of the two Italian words agricoltura (agriculture) and turismo (tourism). In essence, it always refers to a farm that is actively engaged in agriculture, but at the same time equipped to welcome holiday guests who come to its own restaurant (and/or farm shop) to buy the products. In our portfolio you will find authentically renovated farmhouses with typical wooden beams and stone facades on the edge of cultivated vineyards and olive groves – prepared and equipped for holiday rental. Extensive forest areas and a large pool complete the quality of your stay. Selected country estates offer additional luxury with state-of-the-art technical equipment as well as wellness and spa areas.
Hotels and B&Bs: Establishments with the best balance sheets
The Italian government has imposed some rules on the concept of agritourism to provide for subsidies for rural and village farms. However, since Italians are flexible by nature, a stable culture of bed & breakfast has established in the near-natural area of Tuscany, Liguria, Lake Como and Lake Iseo and also Lake Maggiore itself alongside the explicit agritourism farms. Some of the B&B's we offer have been operating very successfully for years and are in excellent condition.
Contact us if you would like to buy a house in Tuscany, Liguria, Lake Iseo or Lake Como or Lake Maggiore itself. We would be happy to discuss your dreams – and guarantee to find the right property for you.